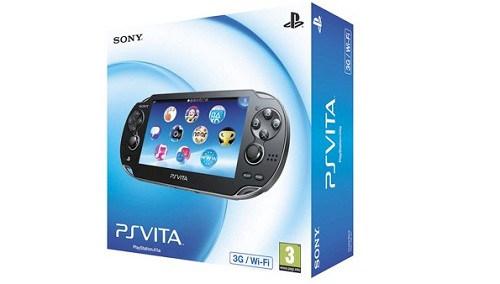 What makes the Playstation Vita interesting, aside from the extra features Sony has built into the system or the games that will be coming out of the system, is what is going to power the handheld up. It seems that the make up of the Graphical Processing Unit (or GPU) had been discussed at the Embedded Technology 2011 expo, held earlier this month. The GPU is PowerVR SGX543MP4+, a joint venture between SCE and Imagine Technologies. Complicated name, huh? Well, what about that plus sign at the end of the name? believe it or not, that was discussed with 4Gamer.
Imagine Technologies' PR director David Harold and Power VR business development head Kristof Beets were the two men in the hot seat, asked the difficult question. Harold revealed that the plus sign denotes an expansion specifically made for Sony Computer Entertainment, so don't expect any other electronics company have their mittens on this particular GPU. It is, however, not attached to a brand.
The plus sign also doesn't point out the fact that the GPU is optimised with Vita architecture or its CPU, meaning that other Playstation products may feature this GPU. However, I don't believe that this particular GPU may be seen outside of the Playstation Vita.