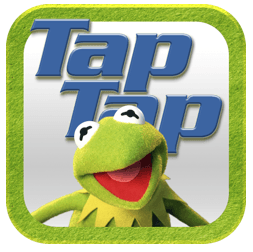 Tap Tap Revenge has made it to the Muppets for all those kids who have access to iTouchs or iPhones, or those adults who are looking to relive their childhood. Disney has released Tap Tap Muppets with such loveable characters such as Kermit the Frog, Miss Piggy, Fozzie Bear, Animal, and the rest of the cute gang.
Using the same Tap Tap gameplay, Tap Tap Muppets brings to life the childhood songs, with six full tracks including three songs from Disney's 'The Muppets' soundtrack which is due for release on November 25. The app also includes three unforgettable songs from 'The Green Album'.
Tap Tap Muppets Full Song List Includes:
· "Life's A Happy Song" Performed by Jason Segel, Amy Adams and Walter
· "Let's Talk About Me" Performed by Chris Cooper
· "Me Party" Performed by Amy Adams and Miss Piggy
· "The Muppet Show Theme" Performed by OK Go
· "Movin' Right Along" Performed by Alkaline Trio
· "Night Life" Performed by Brandon Saller and Billy Martin (Good Charlotte)
Tap Tap Muppets will be the first Disney branded Tap Tap game, ahead of the Muppets movie being launched in January 12, 2012.
Check out the trailer for the game below!
Tap Tap Muppets is available now for iPhone, iPad and iTouch for FREE – Grab it HERE