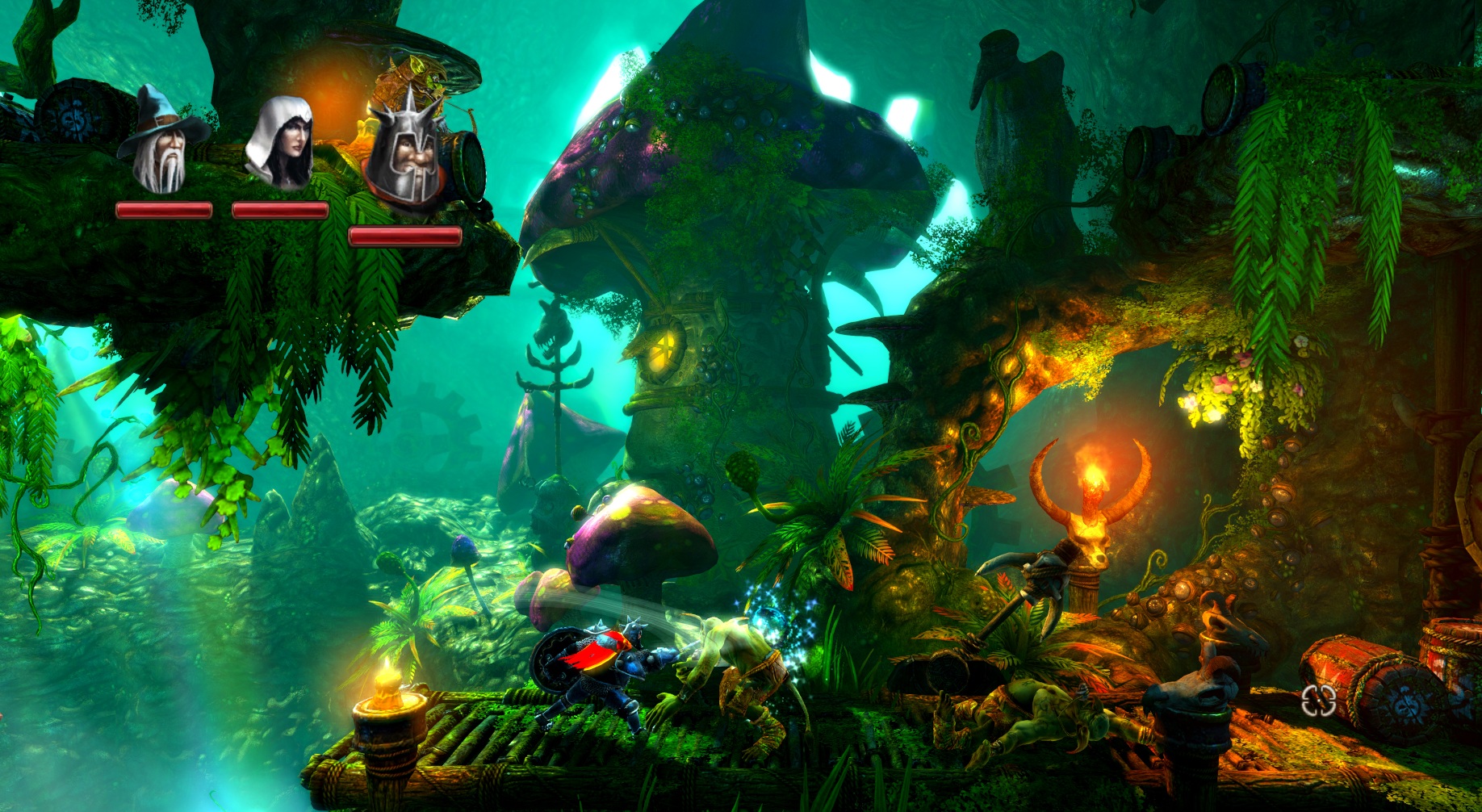 As if Trine 2 wasn't gobsmackingly gorgeous enough already, Frozenbyte have just released new screens that up that vibrant fantasy style even more. Each features the heroes of the Trine having some of the games more epic moments of battle, and see Zoya the thief, Amadeus the Wizard and Pontius the knight facing a giant spider, goblins and what looks like a barbarian berserker. If the spider fight is anything like the boss featured in the game's opening levels (available to play now if you preorder the PC version on Steam) then there should be a good puzzle element to the battle as well.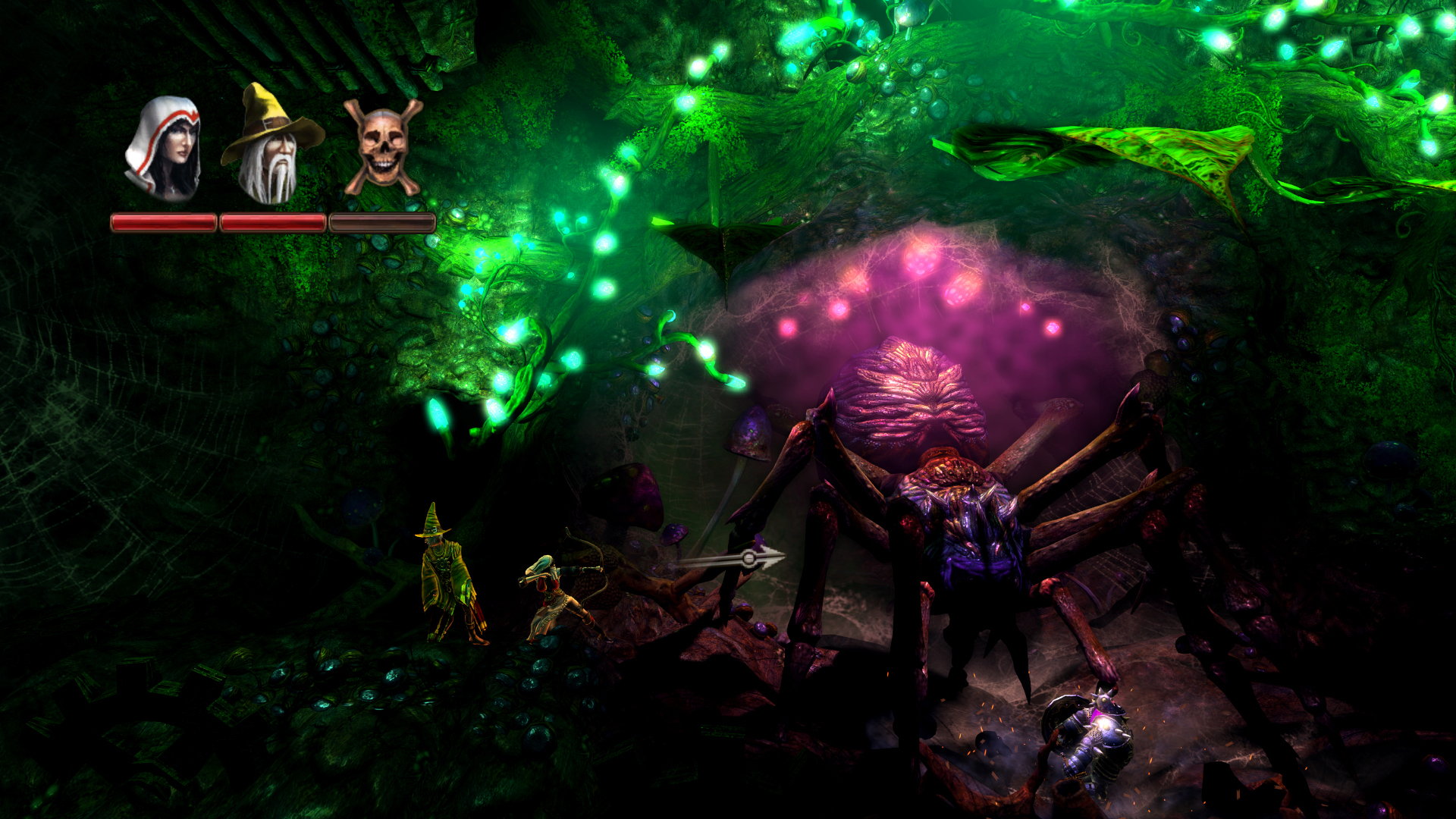 The big selling point of the game is how to use its three very different characters to take on these challenges, mixing their abilities with some excellent physics and puzzling. The mechanics are  well balanced in the preview of the game, so I'll be looking forward to seeing how the full title scales up these aspects in some of its more challenging moments.
Trine 2 will hit PC, Mac, PSN and XBLA this December, and for those Linux users out there, will follow sometime in early 2012.