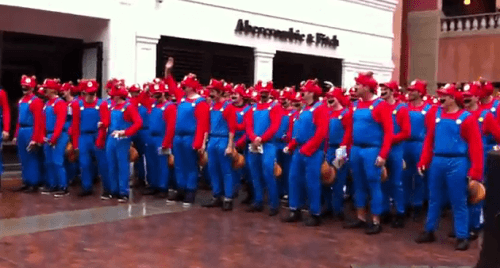 Ever wondered what happened to that old Mario 128 demo? Well it looks like Nintendo has dropped it in San Diego, in order to promote the hotly anticipated Super Mario 3D Land for the Nintendo 3DS.
Dozens of Tanuki Mario congregated at downtown plaza in San Diego and bust a move, like only Mario knows how. All of this in order to help raise awareness of Super Mario 3D Land which is due for release later this month.
You can out the Super Mario Flash Mob below. Does this make you want to buy Super Mario 3D Land? Be sure to let us know what you think in the shoutbox and comments section.