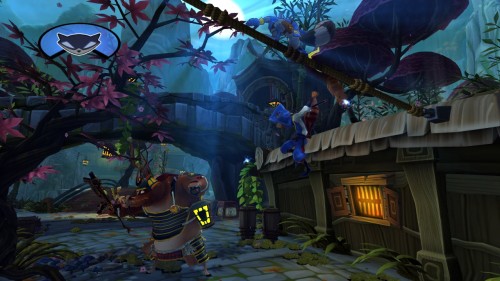 Sly Cooper is coming back in Sly 4: Thieves In Time. As the title suggests, the game will feature the ever so popular plot device known as time travel. With that in mind, it is no surprise that members of Sly's family will appear in the game. Sony has revealed one of these characters (pictured above). He goes by the name of Rioichi Cooper.
Rioichi Cooper was introduced in the first Sly game all the way back during the Playstation 2 era. His levels will be set during the time period that he was most prominent, which happens to be Feudal Japan. He has various techniques, such as the Leaping Dragon technique, which allows him to scale large distance. He can also use the ninja spire jump. If you look at the character selection screen below, then you many notice the character amomg Sly and his clan: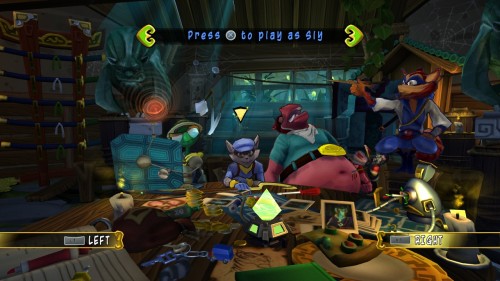 Yes, after you complete his levels, then Rioichi will be available for what may be the rest of the game. More ancestors will be revealed over time. Sly 4: Thieves In Time will be released in 2012.