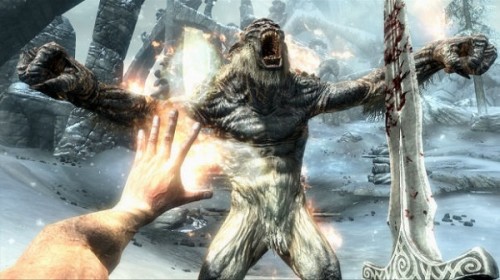 While some people always have their console of choice, perhaps selecting a specific game for that console isn't always the best thing. For example, the 360 version of Skyrim has issues with textures when you install the disc to the hard drive. Now however it seems that the PlayStation 3 version of the title has a much bigger problem. That problem being is that the game can end up slowing to a disastrous crawl at times.
The reason that is being blamed for the lag is due to the large save files that occur after hours of playing and adventuring. Apparently, once a save data file reaches around 5 or 6 MB in size the game will end up being nearly unplayable with NPCs and quest completion failing heavily. According to PlayStation Magazine's Tim Clark, resetting your PS3 fixes the problem for a few hours but that is all.
Currently Bethesda is looking in to fixing the problem, but for now you can learn more at the complaint forum for the title.