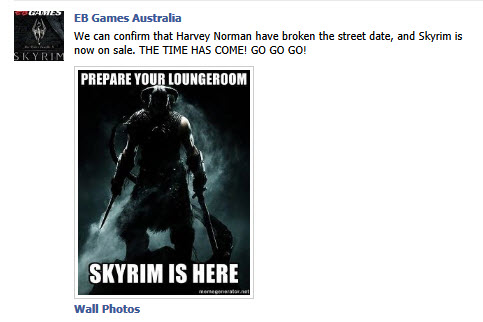 Yes that's right fans, Skyrim is now available before it's original release time. EB Games Australia posted and confirmed on Facebook at around 3pm today, that Harvey Norman have broken the street date and are now selling Skyrim.
With an early release, many fans will be able to go and collect the much anticipated game. So head on in to Harvey Norman or EB GAMES and pick up a copy of Skyrim now.
To veiw the post go to EB GAMES AU Official Facebook page.
Here is the official Twitter post as well.