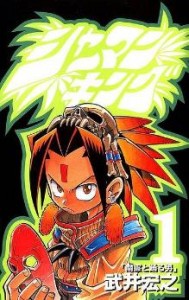 You read right, the popular shonen manga Shaman King is set to make it's serialisation return in April 2012. However while this may seem confusing to fans of the Shaman King manga, fear not this not exactly a continuation but more a sequel.
The new manga is somewhat of a sequel to the original series and goes under the title Shaman King Flowers. If that title rings a bell, you'd be forgiven for thinking it sounds familiar. Shaman King Flowers was the title of a spin-off one-shot chapter published way back in 2009. It seems that after all this time that one-shot is finally becoming a full serialisation.
The new manga will follow Hana Asakura, the son of former protagonist Yoh Asakura. What do you think of this announcement? Let us know in the shoutbox and comments section.