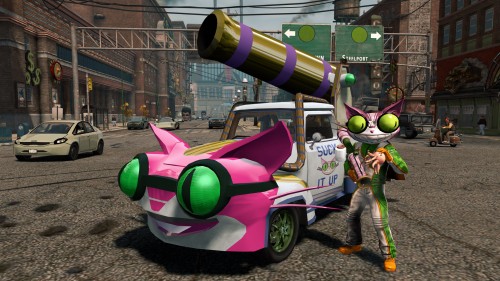 So a little while back, we were informed that Tim & Eric would be spreading their unique form of comedy into the world of Saints Row: The Third. More specifically, they decided to bring Professor Genki and his Super Ethical Reality Climax game show to life.
So without further delay, head down the page to watch the full video, but I should warn you, it's one of the strangest, most random game related videos that I have personally seen…Seriously messed up. Despite the randomness, it's still quite funny at times, even if you're just laughing out of sheer confusion.
Saints Row: The Third will be out next week for Xbox 360 and PS3! Don't forget to preorder it if you want the bonuses such as the Octopus Gun, Man-A-Pult and Stunt Suit. If you somehow manage to comprehend what you watched below, then feel free to share your thoughts in the comment section with us!