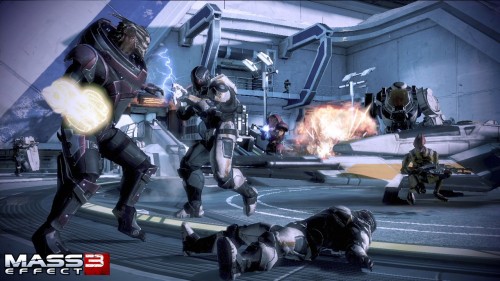 The producer for Mass Effect 3, Jesse Houston, has revealed in a Q&A that local coop will not included at the game's launch. However, "it is definitely on the table as something we might add."
He also said that PC version of the game will require a initial internet based activation. Luckily you won't have to keep an always on connection to play the game though.
Finally, Jesse Houston also that Kinect voice control won't be available in multiplayer. You can check out the full Q&A on Bioware's website here.
What is your thoughts on these new details? Be sure to let us know in the comments below.