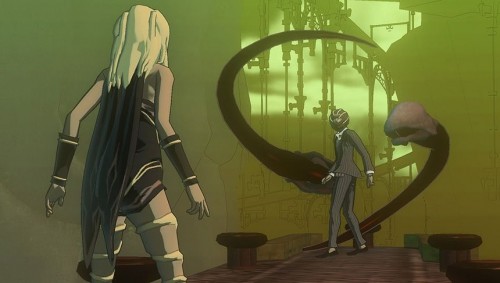 Gravity Rush has to be one of the most anticipated Playstation Vita games after its launch. Being developed by Japan Studio, it stars a girl by the name of Kat. She is quite unique in that she has the ability to manipulate gravity in her world when she is around a black cat. The story is told in a form of a interactive comic with voice acting, using the front touchscreen to flip the pages.
Sony Computer Entertainment Japan has release some more screenshots of the game. Some of them include a sly looking male. He goes by the name of Alias. It seems that he may be the main antagonist of the game as he wants to cause Kat trouble. Gravity Rush will be released in both Japan and the West. While the Japanese release has been locked into February 2012, the West hasn't seen a release date yet. Hopefully, as the game edges closer to release, we shall know that release date.
Check out all of the new screenshots below.