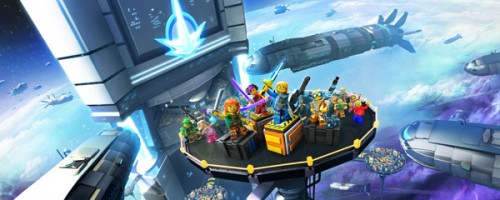 In a disheartening turn of events, it was revealed today that Lego Universe will be no more and will close on January 31, 2012. Although the game went free-to-play awhile ago, the subscriber count was not enough to continue operating the MMO.
According to Jesper Vilstrup, Vice President of LEGO Universe, "The LEGO Universe team can take pride in having developed and launched a great LEGO experience that many players will miss. Right now, we have almost 2 million players in LEGO Universe, and we get extremely positive feedback from players. Unfortunately, we have not been able to build a satisfactory revenue model in our target group, and therefore, have decided to close the game."
Over 115 employees, namely those of the 'Play Well Studios' in Louisville, Colorado and the game's marketing function in Billund, Denmark will be laid off, although they will be offered assistance in finding new jobs. We wish them the best of luck.
Despite the shutdown, LEGO and Warner Bros. still have a strong relationship and plan to continue producing digital offerings.
You will be missed greatly Lego Universe!