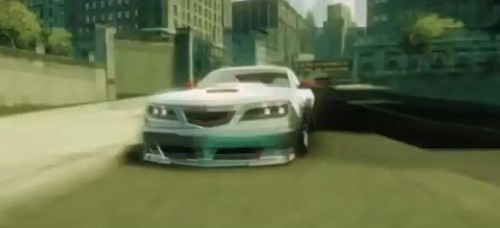 When you play Namco Bandai's latest racing game, Ridge Racer: Unbounded, you will have these words ringing in your head:
"My city, my streets… I created this place and you're trying to take over…?
I'll track you down, destroy your creations, dominate your city and when I'll do… you'll know!"
At least we think that's what you'll be hearing. Those engine noises and crash sound effects were really loud. Better take a look at the trailer yourself to make sure.
Ridge Racer Unbounded will be available on March 2nd, 2012 in Europe and on the 6th in North America.