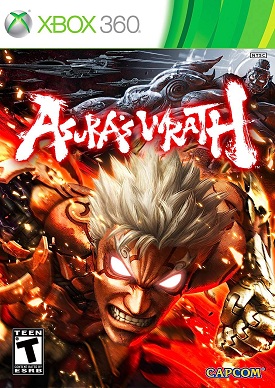 Doesn't pre-order content just make you so angry? I mean you can only buy a game from one company and people buying it from multiple sources are just crazy right? RAGE! Okay, well calm down because first we need to find out what pre-order bonuses will be available from what retailers when Asura's Wrath is released next year.
Amazon's pre-order bonus will be the "Devastator Pack" which will reduce damage and fill up your "Unlimited Rage Gauge" faster. Best Buy purchases will include an "Infinity Pack" which allows the for the ability to recover from overheating faster and spend more time with "Unlimited Rage."
Now if in-game bonuses aren't your thing, GameStop will be giving pre-orders with a "combination art and comic book" by Penny-Arcade which include half concept art and half Penny-Arcade comics with Asura's everyday life. Sounds like the humor of the Penny-Arcade comics win this round.