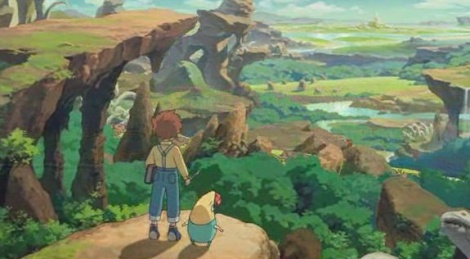 Famitsu, one of, if not the biggest Japanese video game magazine in existence, has reviewed Ni No Kuni: Wrath of the White Witch, thanks to Andriasang. Now, if you are not familiar with how Famitsu scores work, basically there are four reviewers who give the game a score out of ten. Then each score is added together to give an overall score of forty. Quite simple, actually.
So how did Ni No Kuni fare in Famitsu eyes? Well here were the scores from each reviewer:
Reviewer 1: 8
Reviewer 2: 9
Reviewer 3: 10
Reviewer 4: 9
That's a total score of 36 out of a possible 40, which is an outstanding score. Wow, one reviewer gave it a ten. Must have been impressed. Also, Call of Duty: Modern Warfare 3 Subbed Edition was also released. It had received 10, 10, 9, 10 for a total of 39/40. This is very surprising as first person shooters are not popular in Japan, let alone Western developed games, save a fair few. Square Enix publishes Call of Duty in Japan.
Here are the other games reviewed in this week's Famitsu, including Ultimate Marvel vs Capcom 3, Saints Row: The Third and even Battlefield 3:
One Piece Gigant Battle! 2 (DS): 8, 8, 9, 8
Kaizoku Sentai Gokaiger Atsumete Henshin! 35-Sentai! (DS): 7, 7, 6, 6
Maple Story DS (DS): 7, 7, 7, 7
Miss Princess (DS): 8, 7, 8, 7
Shinobi 3D (3DS): 7, 7, 7, 7
The Sims 3 Pet (3DS): 7, 7, 6, 6
BattleField 3 (PS3/Xbox 360): 9, 9, 9, 9
The Sims 3 Pet (PS3/Xbox 360): 8, 8, 8, 8
Ultimate Marvel vs Capcom 3 (PS3/Xbox 360): 9, 9, 8, 7
Saints Row The Third (PS3/Xbox 360): 9, 9, 9, 9