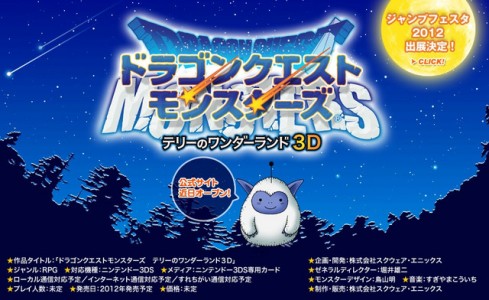 The previously announced Dragon Quest Monsters for the Nintendo 3DS now has it's own obligatury teaser site in order to promote the title. The teaser site can be viewed here, just existing to purely tease you with bare minimum information on the game you so desperately desire.
The new title is a 3DS remake of the infamous original Dragon Quest Monsters game for the Game Boy Color from all the way back in 1998. In case you couldn't understand that, you will be playing a 13 year old game remade with new visuals and what not. Very exciting for fans of the original game and for kids who were still in diapers when it was first released.
Nothing really substantial has been revealed about the title besides the fact that it will feature; local and wireless online multiplayer, spotpass and that little fluffball creature pictured above.
What do you think of this quest-tease from Square Enix? Let us know in the shoutbox and comments section below.