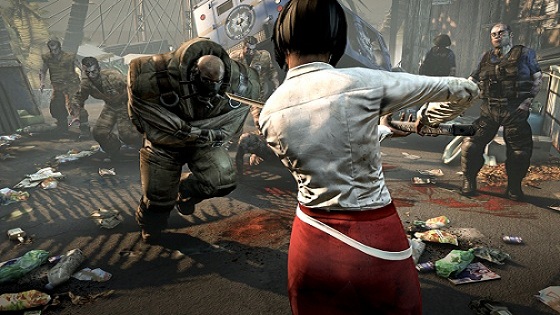 Dead Island was a zombie survivalists dream but it was missing one thing, an arena where you can face off against wave after wave of the undead and fight to survive as long as you possibly can. Now this was meant to be released shortly after the game was released, but thankfully Techland chose to focus on polishing the title and fixing any bugs reported to them.
Now that that is all taken care of however, Bloodbath Arena is coming down the pipeworks and will be available next week. Now those who pre-ordered the Special Edition of the game will finally be able to use their included download voucher to pick up the DLC free of charge, while everyone else will need to drop $10 or 800 MSp on it otherwise.
The Bloodbath Arena itself includes four new arenas for single or co-op play and challenges players to kill and survive through multiple zombie waves. This is more or less a Horde mode for zombies, but you know what? That is just fine with me.