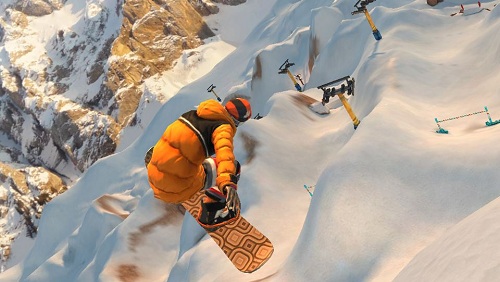 Com2uS have announced a new partnership with Free Range Games for the release of their title, SummitX Snowboarding.
The game is said to mix realistic graphics and physics with excellent gameplay. As players hit the slopes in game, they will experience "the most beautiful, groundbreaking graphics ever on an iOS device." And that's a tall claim considering other titles, such as Infinity Blade, look simply amazing on Apple's devices.
Don Lim, Manager over at Com2uS had this to say:
We are thrilled to work with Free Range Games, as they are enthusiastic and very talented. After the success of Homerun Battle 3D, we know that there's a high demand for fun 3D sports titles. SummitX meets both those criteria, but also delivers unprecedented graphic quality, an understanding of what's fun for players these days, and new tech such as Airplay so you can play on your TV for a better-than-console experience. We can't wait to get it into users' hands.
More details on the game will emerge soon, and it will premiere at GStar in South Korea next week.