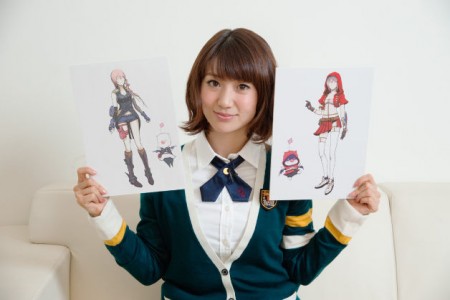 Today in AKB48 news, Yuko Oshima, one of the many (48 to be particular) girls that make up the hit japanese pop idol group AKB48, has designed two costume designs for the upcoming Final Fantasy XIII-2.
The two costume designs, also include moogle clothing along side human character clothing, were designed by Yuko Oshima in conjunction with Square Enix. Both designs will be featured in the title and can be seen below.
What do you think of Yuko Oshima's costume designs? Can a member of AKB48 really design costumes for a popular RPG series such as Final Fantasy? Let us know what you think in the shoutbox and comments section.