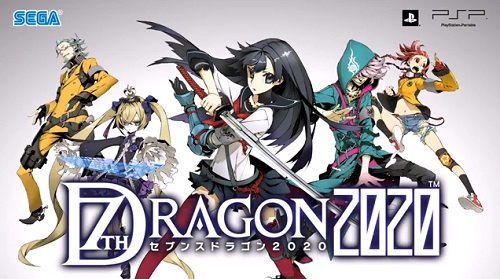 The 7th Dragon series, developed by Imageepoch and published by Sega, might have more titles planned for the series, an interview with Impress Watch has revealed. As the next game 7th Dragon 2020 for the PSP, nears its November 27 release date, the interview was with producer Rieko Kodama (Sega) and director Kazuya Niinou (Imageepoch). Not only have they revealed possible future titles, the duo also revealed some of the development for 2020.
The first game, 7th Dragon, was in fact developed for the Nintendo DS. So why the jump to the PSP? They wanted to change their demographic from the original DS game. They targeted the 15 to 25 age range with this game. The change in genre (2020 is sci-fi compared to the fantasy setting of the DS game) is also the result of a different platform for development. However, a sequel to the DS game will probably be fantasy themed.
The setting, Japan's capital city Tokyo, was always there in the plans of the series. This is where Kazuya Niinou revealed that there were five titles in the original plan, four fantasy stories and one gaiden set in Tokyo. A gaiden, for those who don't know, is another term for a side story. 2020 seems to be the gaiden of the series.
The development of the game started in June 2010 and lasted for 18 months. At the beginning of development, Rieko Kodama revealed that she was in hospital when the final design document was ready and handed to her. Before she was forced into hospital, the original design document was in fact fantasy based. The final design document, the one she received in hospital, is what the Japanese public will play when it is released.