Ten years ago this little guy made his debut on the Game Boy Colour in Toki Tori, a puzzle platformer from first time developers Two Tribes. The game had the young chick tracking down the eggs of his unborn brothers and sisters, making use of tools like bridges, teleporting and a freeze gun to traverse some tricky landscapes.
It may sound bizarre but the game was highly rated on release, being praised for it's intelligent puzzles and charm. Indeed it's still around today, having undergone several upgrades and re releases over the past decade.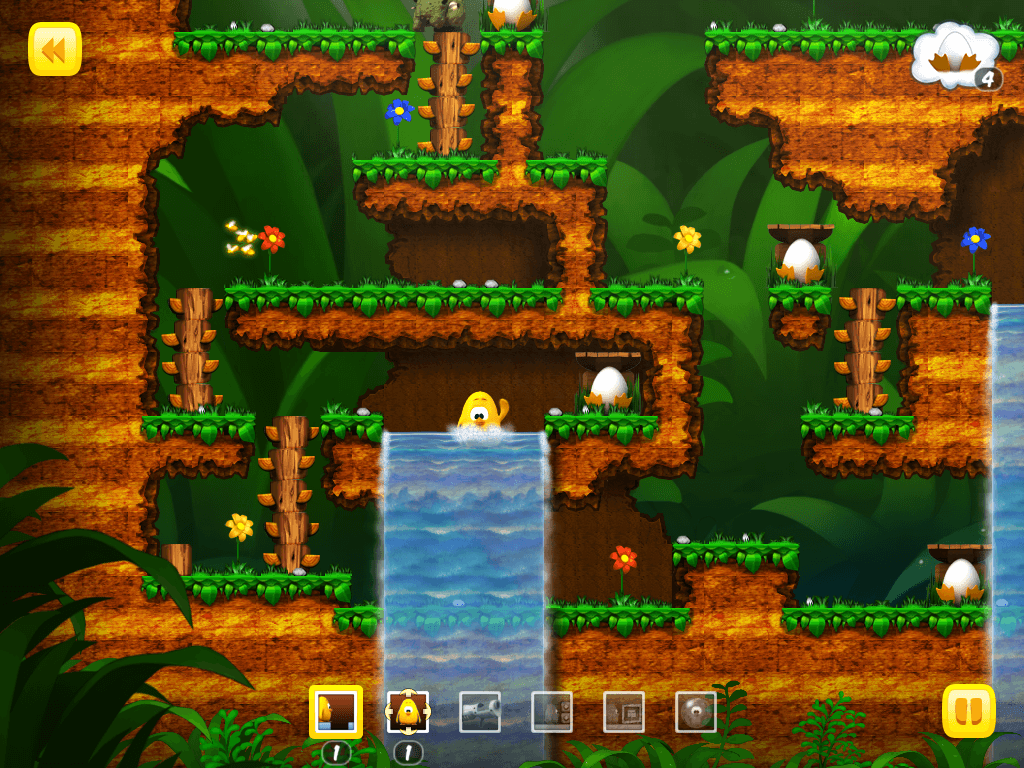 Anyone who missed out on some chicken based platforming can find the original in various forms on WiiWare, Android, Steam and iOs – so you have no excuse but to fill that egg shaped hole in your gaming history!
Intrigued by the little guy and being one of those people with no excuse, I downloaded the iOs version. It's a great little game with a definite focus on the puzzle side of things, the levels are definitely cranking up the difficulty and it looks gorgeous- the above screenshot is from the Steam version but they look nigh on identical.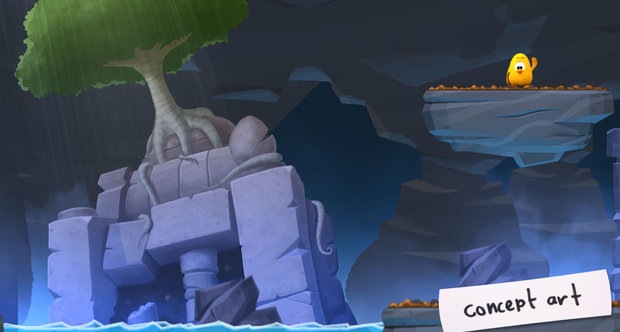 Toki Tori 2
A decade later and the Dutch developers have announced that Toki will be back for an all new second adventure – and they want fans to help them out.
'We're starting with a super-early version of Toki Tori 2, which is basically interactive concept art, running on Steam for people to try out', said Collin van Ginkel, creative director at Two Tribes, "we're very excited to be able to involve the Two Tribes community in such a direct way!"
The original 200 spots on the open development programme have all been snapped up, but Two Tribes are promising more to come next week. Participants will get access to the previously mentioned early build and no doubt others to come -the developers will also be directly accessible via Twitter.
There are going to be a few changes from the first game now that the team are no longer limited by Game Boy era tech – Toki will no longer be able to use items but will make use of other creatures roaming the world instead. Berry eating bubble monsters will belch out a bubble when scared by Toki, providing him with a portable bubble suit – sounds good!
If the little fella has caught your eye, check out the announcement trailer below. Anyone interested in having a hand in the development of Toki Tori 2 should send a quick e-mail to the developers at: tokitori2@twotribes.com
The full game is due to hatch in Spring next year and will initially release on Steam, but as with Toki Tori will eventually find it's way to multiple platforms.