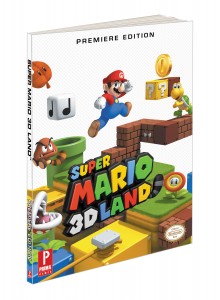 The man in overalls is coming to the Nintendo 3DS. In past games you may have spent hours combing the environments looking for the last hidden area. Bluemouth's latest guide will allow you to do without that frustration though. Their strategy guide for Super Mario 3D Land features:
* Maps showing all power ups and hidden areas
* Winning strategies for completing every level
* Tactics for defeating every enemy and boss
* Find every hidden item
This officially licensed book is available 24 November 2011 with the Nintendo 3DS game. Will you be getting it or are you content to find everything by yourself? Let us know in the comments below!