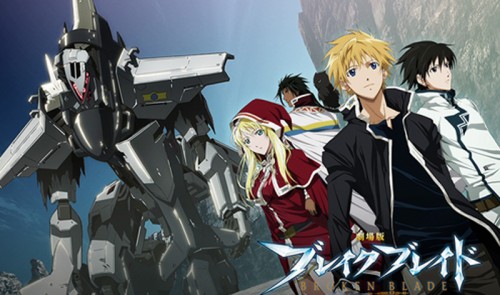 Because Sentai Filmworks have recently decided to license everything under the sun that has yet to be licensed, Sentai have now licensed Broken Blade, a series of films based upon the Broken Blade manga series.
The series of films follows the same story as the manga. Sentai Filmworks summarised Broken Blade in their press release:
In Cruzon, children are born with the ability to control quartz. This power allows them to levitate simple objects—or control enormous and complex mobile battle suits called Golems. But when an ancient Golem is discovered during the height of a brutal war, a young king and his beautiful queen turn to Rygart Arrow. Though an "un-sorcerer", Rygart can miraculously pilot this ancient and powerful weapon. But in war, school friends can turn into bitter enemies and allies have suspicious motives.
No release date has been confirmed for Broken Blade as of posting. What do you think of Sentai licensing Broken Blade? Let us know in the shoutbox or comments section.