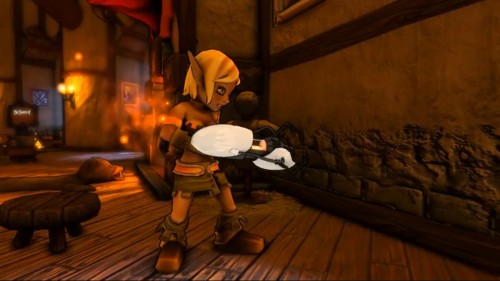 Until Dungeon Defenders' launch on October 18th (PSN) and 19th (Xbox/PC), Trendy Entertainment will have an exclusive pre-order offer available on Steam. By pre-ordering your copy of Dungeon Defenders, you will receive a 10% discount as well as Valve exclusive in-game items. One of the exclusive items is the gun from the game series "Portal". Having extraordinary powers, the gun will be used to teleport players from one area to another as well as extending traps for unwary opponents. Additionally, you will have access to four familiars from "Team Fortress 2":
The Heavy: Uses his Gatling gun to shoot at enemies from afar.
The Engineer: Repairs groups of nearby towers while you're on the offensive.
The Medic: Heals a group of nearby allies amidst battle.
The Pyro: Uses a flame-thrower to set your foes on fire.
Take a look at the trailer below to see the Portal Gun and Team Fortress 2 exclusive DLC in action. For more information about Dungeon Defenders take a look at their homepage (HERE).