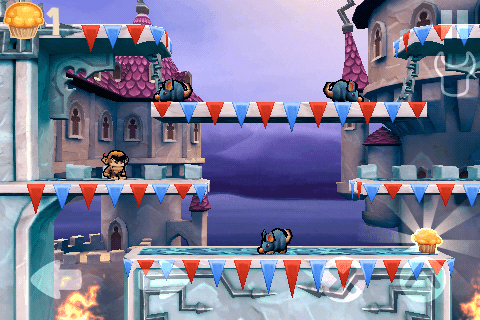 Angry Mob Games, have released a new update for their brilliant iOS title, Muffin Knight (which we previously reviewed here).
The update introduces a new Online Multiplayer mode which ties in with Game Center. You can now versus people across the world in matches to see who can get the most muffins. This online feature works through a quick online matchmaking system through which players tick a box in single player mode and it will automatically search for other players online for you to versus.
Not only that but a free version of Muffin Knight is now available here and of course the full version is still available here.