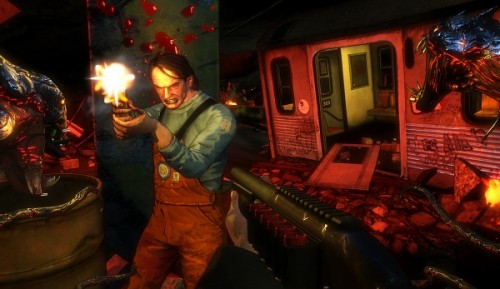 If there is one thing you have to know about 2K's upcoming gore-fest 'The Darkness 2' it is that the game will feature Quad-Wielding. Yes that's right forgetting duel-fielding, think in Quad-wielding. In the Darkness 2 you will have four weapons at your disposal at all times – Two standard guns and two demonic demon tentacle arms.
2K's new trailer for The Darkness 2 showcases how Quad-wielding will take place in the game in all its uncensored glory. Judging by the trailer, this new game mechanic allows for more fluid gameplay in comparison to the original Darkness.
The Darkness 2 is set to be released on Xbox 360, Playstation 3 and PC on February 7 in North America and February 10 in Australia and Europe.