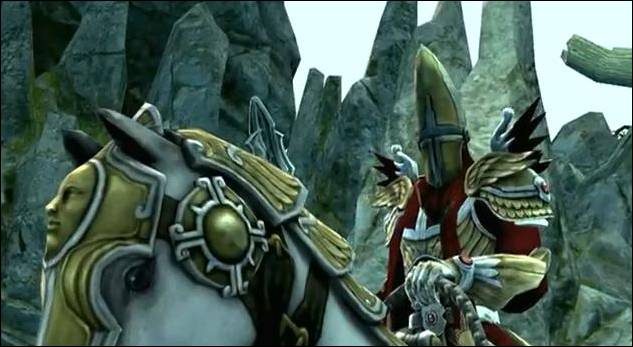 Betrayal, Revenge, Tears; all are prevalent in this new trailer for the upcoming game in the Heroes of Might & Magic franchise from Ubisoft. The trailer is titled tears, and showcases some of the games more dramatic and emotional moments.
Demons, Angels, armies and more; this game looks as though it will feel similarly to the classic Heroes games. The basic premise of the game is as follows –
A legendary Archangel General, killed during the war of the Elder races,
is resurrected. Under the cover of preparations for an upcoming Demon
invasion, he plots to recover his powers and take control of Ashan while
eradicating his ancient enemies. He underestimates, however, the power
of the all-too-human Griffin dynasty. The destiny of these Griffin
heroes will be determined by our players.
And, the caption for this trailer is –
The world of Ashan is at war ! On October 13th, choose your allegiance…
So be sure to check out the official website and trailer embedded below.