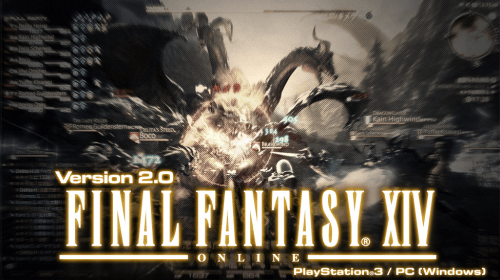 After the disastrous launch of Final Fantasy XIV Online, the development team have enacted their overdrive to deliver various patches in order to create a playable game. Such a shame, considering that Final Fantasy XI Online has received praise from the same group of fans. This led to the delay of the Playstation 3 version of the game. However, after the announcement of "Version 2.0", the PS3 version won't see a release this year. However, in an interview with RPGSite, Producer & Director Naoki Yoshida made some interesting comments.
When asked if the game will see a release on Sony's next generation handheld, the Playstation Vita, this is what Yoshida had to say:
"Yes, currently this is all post-2.0, but because we're doing a reconstruction of our server system, in those plans, we're going to make sure that the servers can be accessed by outside devices such as smart phones. Not just the Vita, but also smart phones, so that kind of access will be allowed. What that will open the door to is things like applications that people can used to check their inventory, or check the market and purchase things from the auctions. Those are the things we are laying for in our server foundation, so we can be ready to implement those after 2.0."
These are some interesting remarks from Yoshida. Of course, he did say it might not be the full game but more of an application that allows access to the servers for other minor attractions. He also mentioned bringing smartphones into the mix.
Yoshida also made remarks on the idea of bringing the game to Microsoft's Xbox 360. He mentions that "moving it [the PC version] to the Xbox 360 platform wouldn't be that difficult," however, he notes that "the thing we have to get done first is getting that PS3 version done." He told RPGSite that the PS3 version was a promise made to fans and Sony, so don't expect any other versions of the game any time soon.