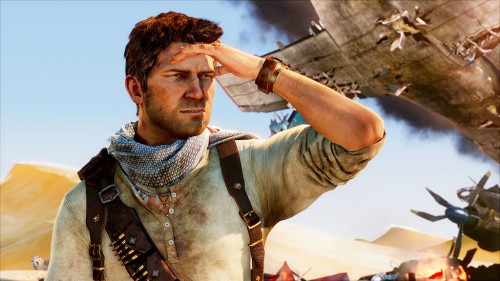 In North America, you get the chance to play Uncharted 3 multiplayer by heading to a local Subway and buying a drink. For Europe and PAL territories, there is a simpler, more expensive approach. If you are a Playstation Plus subscriber on October 5, then you get access to the multiplayer content. Cue the celebrations. If not, then you can do one of two things: sign up to Playstation Plus or wait out.
The multiplayer will be open to all of Europe who have the Playstation Network and the following PAL territories: South Africa, The Middle East, Australia and New Zealand. This is a whole month of experiencing multiplayer gameplay since the game doesn't hit shelves until November 2 (Europe) and November 3 (AU/NZ). Of course, being close to the final retain version, all of the progress you make will carry over to the retail version.
So, I said that you can wait. Why, though? Because the fellows over at the European Playstation Blog has revealed that there may be chances for non-PS+ subscribers to sneak into the multiplayer experience. Just watch out for details at the blog and their community forums.
Source: Playstation Blog Europe