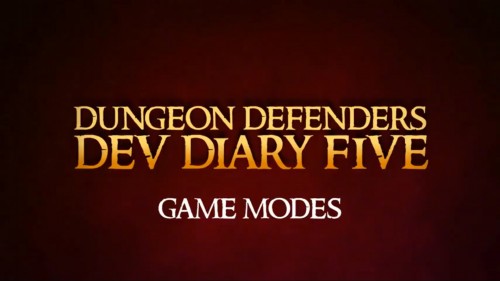 Producer of Trendy Entertainment, Mark Singer talks about the different types of gameplay that a player can experience while playing Dungeon Defenders. You can even further your character's growth on the main campaign by performing a number of challenges in each level. I mean seriously… who wouldn't want to help a giant ogre as part of a challenge? Letting him die wouldn't be fun – or would it? And by increasing the difficulty can prove to be deadly and/or very rewarding.
Adding more interesting twists to the online RPG, there will be a PVP mode for anyone daring enough to test their builds against players across the world. Survival and gauntlet matches will also be available.
The official launch of Dungeon Defenders has begun, so check the game out on the Playstation Network today or grab the game for Xbox or PC tomorrow!
<<< Dungeon Defenders's Official Website >>>