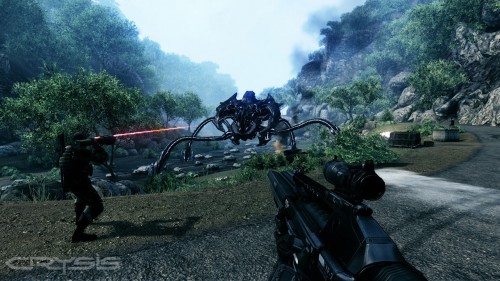 Crytek's award winning 2007 PC game Crysis is now available on Xbox Live Games On Demand and Playstation Network. The game features Crysis's full single player campaign with a few tweaks to gameplay and improved controls to suit the gamepad controller.
The console version of Crysis also features improved overall graphics thanks to CryENGINE 3, which features all new lighting and visual effects. Remembering that the original PC game took a beast of a machine to play on maximum graphics, it a relief to see that console player are not going to be missing out on the visual feast that Crysis has become renowned for.
Crysis is available for download now on Xbox Live Games On Demand for 1600 Microsoft Points and on Playstation Network for $19.99.