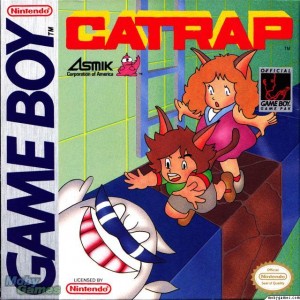 It's that time of the week again. Nintendo have released a few offerings on all of their digital formats, with new releases gracing the WiiWare, DSiWare, and 3DS eShop.
The first up is Catrap, which originally was released on the Game Boy. This title has players put their puzzler skills to use to solve 100 levels in order to return Catboy and Catgirl to their human forms. This title is of course exclusive to the 3DS Virtual Console and is priced at a low $2.99.
On the WiiWare front comes 101-in-1 Explosive Megamix for 700 points, while the DSiWare is seeing the breakout clone 1001 Blockbusters for 200 ponts and Gamelion's Furry Legends for 500.
Those itching for a new Nintendo video are also in luck, as Dreamworks Animation have released Night of the Living Carrots Part 1, which features some of the cast from Monsters vs Aliens.
Not a bad week at all. So what do you plan on snagging this week?