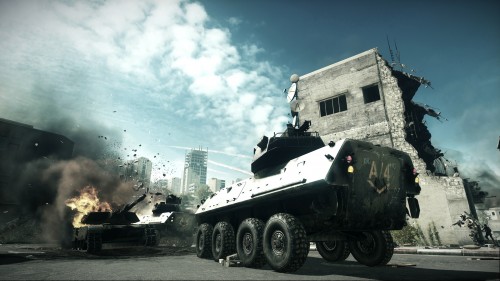 Get ready to head Back to Karkand when the first downloadable content pack for Battlefield 3 is released this December. In anticipation of the Back to Karkand downloadable content pack, EA have released some screenshots to give fans a taste of what to expect from the DLC.
Back to Karkand with the help of the monstrous power of the Frostbite 2.0 engine, will upgrade a bunch of fan favourite Battlefield maps of yester year. You will be able to revisit such classic battlfields as Strike at Karkand, Wake Island, Gulf of Oman and Sharqi Peninsula. All of the remastered maps will feature updated graphics as well as feature the mass environmental destruction of Battlefield 3.
You can march onto the battlefield and check out the Back to Karkand screenshots below. Be sure to let us know what you think in shoutbox and comments section.