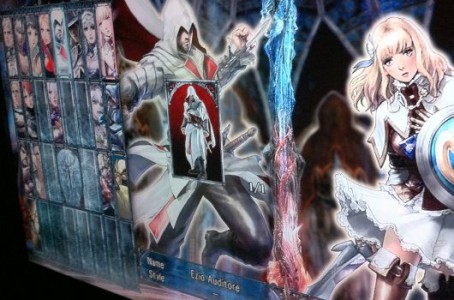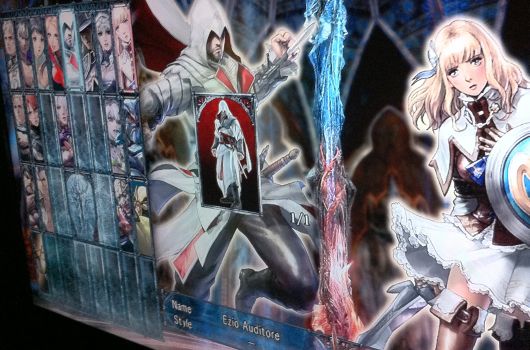 Remember that leaked photo that apparently showed Assassin's Creed Ezio Auditore as a playable character in Namco Bandi's upcoming fighter Soulcalibur V? Well turns out it's real, Namco Bandi today have announced that Ezio Auditore will be a fully playable guest character in the upcoming game. As expected, Ezio's assassination weapons of choice – Roman Longsword, Stiletto, Crossbow, Hidden gun and his trademark Hidden blade will all be included in the game.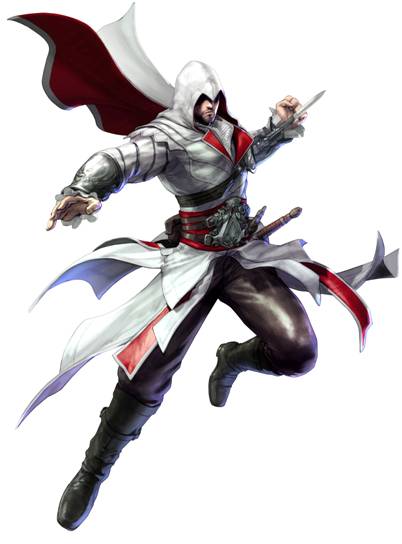 Ezio joins the ranks of crossover/guest character in the Soulcalibur series with the likes of comic book character Spawn, Link from The Legend of Zelda series and Darth Vader, Yoda and Starkiller from Star Wars: The Force Unleashed.
Along with this announcement, Namco have also revealed details of Soulcalibur V Collector's Edition. The pack will include an art bok, original soundtrack CD, the making-of DVD, a DLC card for the Black Knight and Paladin armor sets, plus original artwork and letter on reproduction parchment paper signed by the team at Project Soul.
And on top of this, by pre-ordering the game at participating retailers players will receive Dampierre from Soulcailbur: Broken Destiny as a playable character on day one.
Soulcalibur V's date has also been confirmed for February 2nd 2012 in Australia and New Zealand. So expect to be play game very soon on Xbox 360 and Playstation 3.