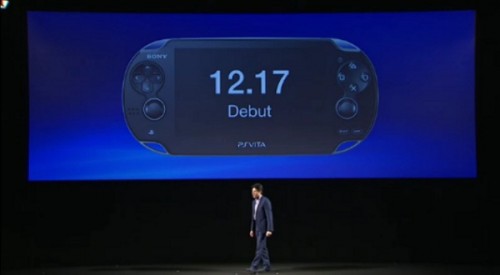 As the dust settles on the Playstation Vita launch details, some interesting facts have surfaced from Sony. Sony Computer Entertainment president Hiroshi Kawano was talking to Weekly Famitsu and revealed that the Playstation Vita did in fact had another release date before December 17th was settled on. What was this date? December 3.
Kawano did provide a reason why the original release date was pushed back. Kawano and Sony in general wanted to make sure that there was enough stock for the launch. The first 500,000 will include 100 hours of free 3G coverage from NTT DoCoMo and expects those units to sell very quickly. Kawano revealed that DoCoMo was chosen due to the stability of their network.
The SCE president also reiterated that the Vita is a dedicated gaming machine first, not a smartphone. This is obviously a reiteration of the fact that the Vita is not in competition with that market.