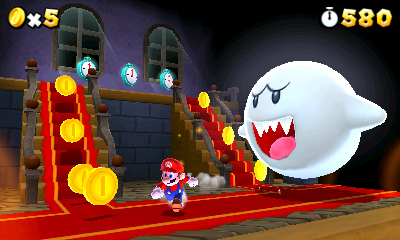 Following their announcement of the official release date of The Legend of Zelda: Skyward Sword, Nintendo of Australia have announced that it will have some company on launch day. Super Mario 3D Land is confirmed to be released along side Skyward Sword on the 24th of November, 2011.
This may come as a puzzling decision to many, as both are big titles for Nintendo. Releasing both titles on the same day may cause the titles to become their own competitors. However it is not a very statement given they are both on entirely different consoles, albeit both Nintendo consoles.
So jump into 3D Land on November 24th with Super Mario 3D Land for the Nintendo 3DS!