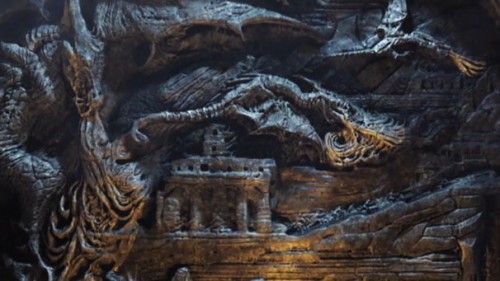 Earlier today Bethesda announced the voice cast for a number of their main characters as well as voice actors who have yet to be announced a specific role. The big name here however is Max Von Sydow who is an Academy Award nominee. We've heard Von Sydow's voice before as he has voiced the first two trailers for Skyrim, but he will be playing the role of Esbern, a Blades agent and chronicler who has been hiding over the years.
Also joining the cast is Tony Award winner and three-time Academy Award nominee, Joan Allen who will be playing the role of Delphine, one of the last remaining members of the Blades order who is seeking to unravel the mystery of why the dragons have come back. Perhaps Lynda Carter, famous for playing Wonder Woman, may have some hints as her voice role Gormlaith Golden-Hilt is one of the heroes who overthrew the dragons when they first appeared in the land.
Also confirmed to be playing a role is Cristopher Plummer as Greybeard elder Arngeir,Michael Hogan, Vladimir Kulich, Claudia Christian, Diane Louise Salinger, Renee Victor and George Coe who all have yet to receive specific roles. It is safe to say that Bethesda is pulling out all the stops to make Skyrim the best experience possible, especially with all these actors adding their talent to the title. What do you think of these names?