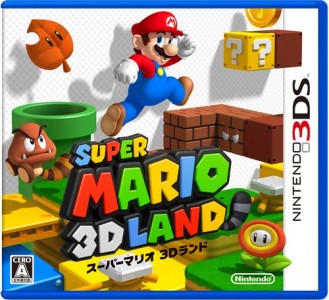 Nintendo are taking their biggest upcoming releases on a tour around Australia over the next month,
The Connection Tour will begin this Saturday, September 24th at Westfield, Southland, and visitors will get a chance to try out the impressive lineup of games due out between now and Christmas, as well as take home exclusive goodies and if you're lucky, win some prizes.
The games available to try out include:
Super Mario 3D Land (3DS) Check out our preview here
Legend of Zelda: Skyward Sword (Wii)
Mario Kart 7 (3DS)
Kid Icarus: Uprising (3DS) Check out our preview here
Kirby's Adventure Wii Check out our preview here
Mario & Sonic at the Olympic Games: London 2012 (Wii)
Just Dance 3 (Wii)
Starfox 64 (3DS) Check out our review here
Legend of Zelda: Ocarina of Time (3DS) Check out our review here
There are also ten rare Ocarina of Time 3D scrolls up for grabs at each location. Attendees will receive a secret code, that can later be entered into the Connection Tour's website.
Want to win EVERY SINGLE ONE OF THESE GAMES?! Who wouldn't? The first 125 people at each location each day will go into the running to score themselves a copy of every game on show, so definitely get there early.
Get where early, you ask? Well, the tour will hit Australian cities on the dates below.
For more information, visit the Nintendo Connection Tour website.
Melbourne:
Saturday 24/9 – Sunday 25/9
Westfield Southland
Monday 26/9 – Tuesday 27/9
Westfield Doncaster
Brisbane:
Thursday 29/9 – Friday 30/9
Pacific Fair
Saturday 1/10 – Sunday 2/10
Westfield Chermside
Sydney:
Saturday 1/10 – Sunday 2/10
Westfield Paramatta
Monday 3/9 – Tuesday 4/10
Westfield Chatswood
Adelaide:
Saturday 8/10 – Sunday 9/10
Westfield Marion
Karrinyup (WA)
Friday 14/10 – Saturday 15/10
Karrinyup Shopping Centre
Comps:
Other Activities:
Itinerary: