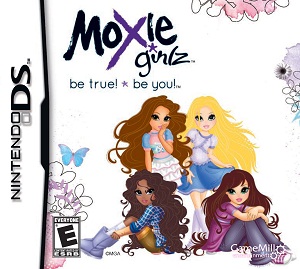 Moxie Girlz fashion dolls have taken the female youth of the world by storm and naturally a video game adaptation was the next logical move for these crazy girls. That is where GameMill Entertainment come in with their upcoming Nintendo DS title aptly titled Moxie Girlz.

Moxie Girlz is slated for a release in this upcoming holiday season and will provide girls with hours of fun as they interact with their very own Moxie Girl as well as stylize them. The game beckons players to "be true and be you" with engaging gameplay and customization.
Whether you are a fan of Moxie Girlz or simply have a younger female relative that is, be sure not to miss Moxie Girlz for the Nintendo DS this holiday season!