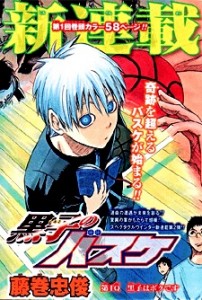 Following Shueisha's anouncement of the Medaka Box manga to be adapted into animation, is the news that popular basketball manga Kuroko no Basuke has also been green-lit to be animated.
But wait, there is more! Legendary anime studio, Production I.G, has been confirmed to be handling the series. Production I.G are well known for their incredible production value and quality of animation, having created such masterpieces of animation as Ghost in the Shell: Stand Alone Complex and Eden of the East.
Kuroko no Basuke follows a school basketball team as they attempt to take their team to the inter high school championship.
No other details have been announced, however more information is said to be forthcoming from Shueisha.