The absolute highlight of my day at Tokyo Game Show 2011 was spending the time with the coolest dudes on the planet Brent Poynton (right) and Travis Ryan (left) from RARE.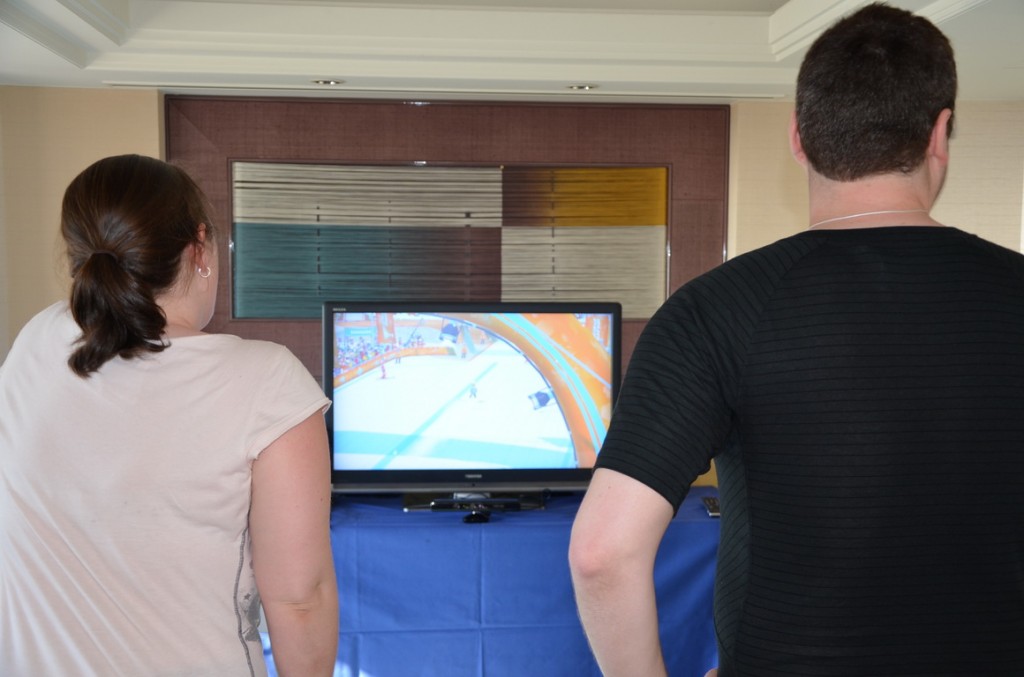 Travis and Brent were kind enough to run us through the latest two modes revealed in Kinect Sports 2: Skiing and Baseball. Skiing has you taking on the mountain and manouvering your way between the flags so that you don't receive time penalties, along the way down you can launch yourself off little jump ramps and while doing that you can perform special posses that give you star points that count towards your final score.  I must admit on my attempt going down the mountain against another journalist, I failed misserably and got beat pretty bad, but my pose jumps were cooler.  The trick to it is keep down as low as possible to gain the speed you need race through the circut, but making sure you skii between the flags.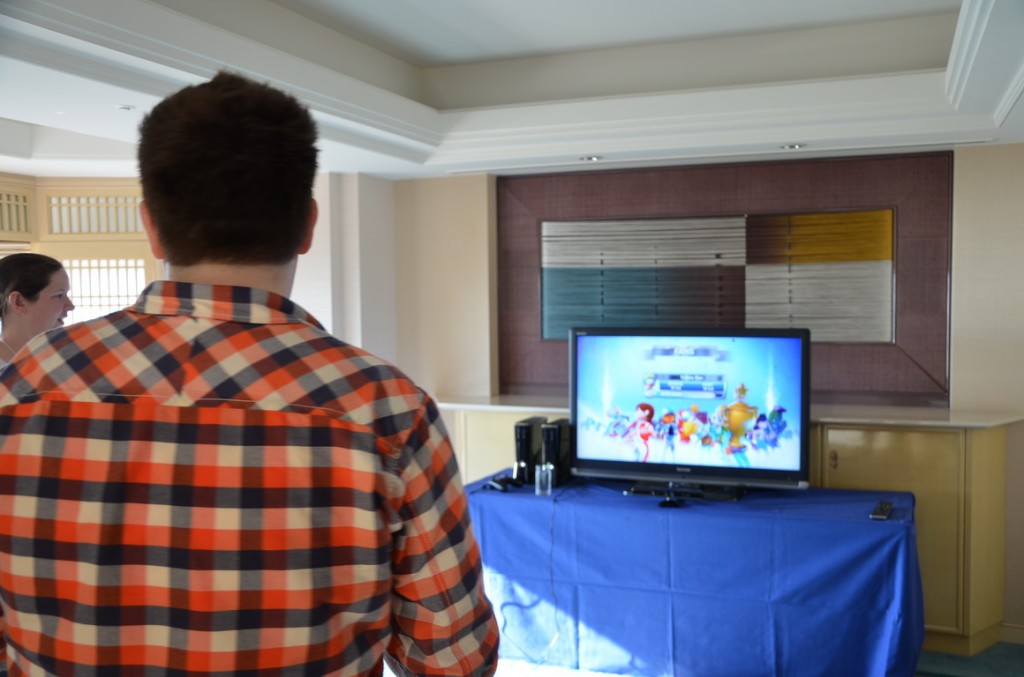 At the end of each event you also get to see how much calories you've burnt wile playing also a cool little feature that if memory serves me correctly works with the style points and score you earn in the game, building a group of fans that love your every move making you that superstar you've always wanted to be.
Moving on to baseball Travis and Brent went through a few features in the game.  The person batting can perform a number of differnt batting styles, like big swing hits for home runs, small taps that will drop the ball right at their feet making the run to first base that little bit easier.  Running to the bases is performed by the player batting, you also have the option to slide into the base which can be done quite easily with the Kinect.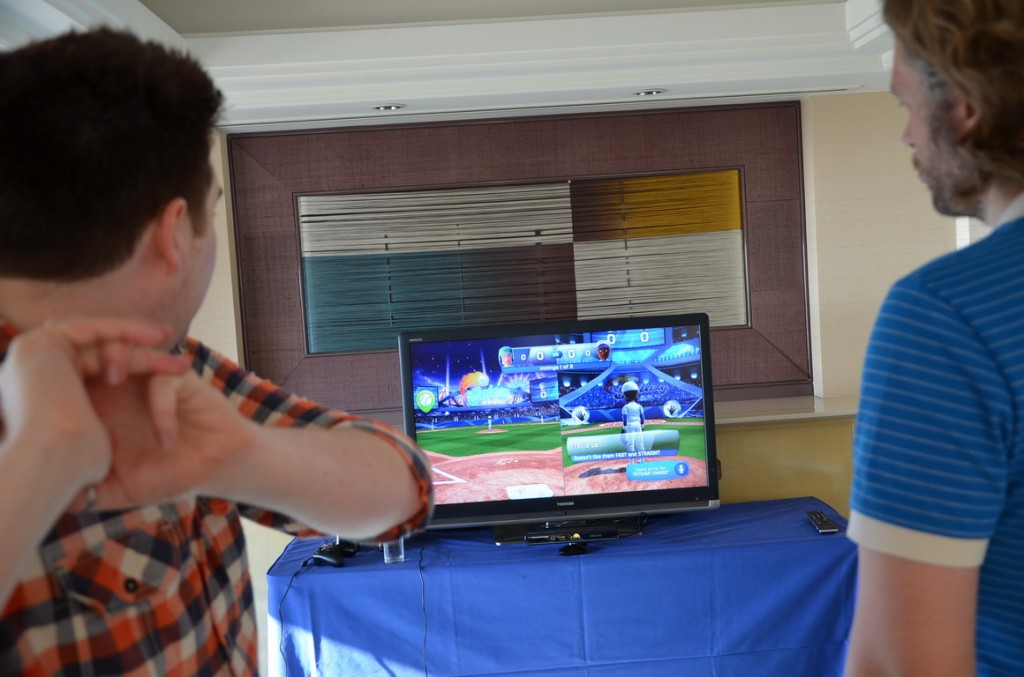 Pitching has you selecting either a left or right hand.  Then you can throw a variety of differnt styles of pitches, from curve balls, speed balls, under-arm pitches that can be used to trick the batter and making them swing and miss.  There is also one extra option in the game that allows you call upon your superstar pitcher or batter, that person will carry a or throw a "Golden Ball" or use a  "Golden Bat" that will give that player an advantage in that play.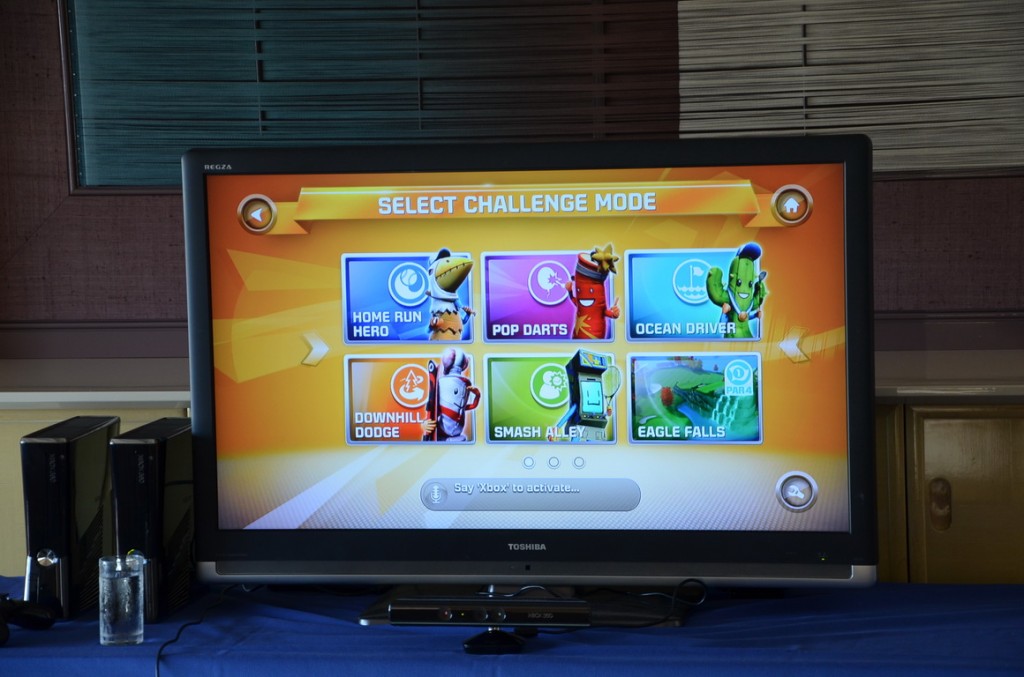 Finally Travis and Bren briefly ran us through another mode called challenge mode, where you can take on a friend in your friends list to a mini style game,  such as downhill dodge, eagle falls, pop darts to name a few.  The challenge is quite simple the person who wishes to challenge the other player goes first and attempts to go for the highest score possible in that chosen challenge.  Once they are done, the score is sent over to the other person and then once they log back into the game they will see a message saying that they've been challenged and then if they want attempt to beat  their score. Doing so will earn you braging rights and a big head and will probably make your friend over live a little mad but hey… they started it, so they can get over it 😉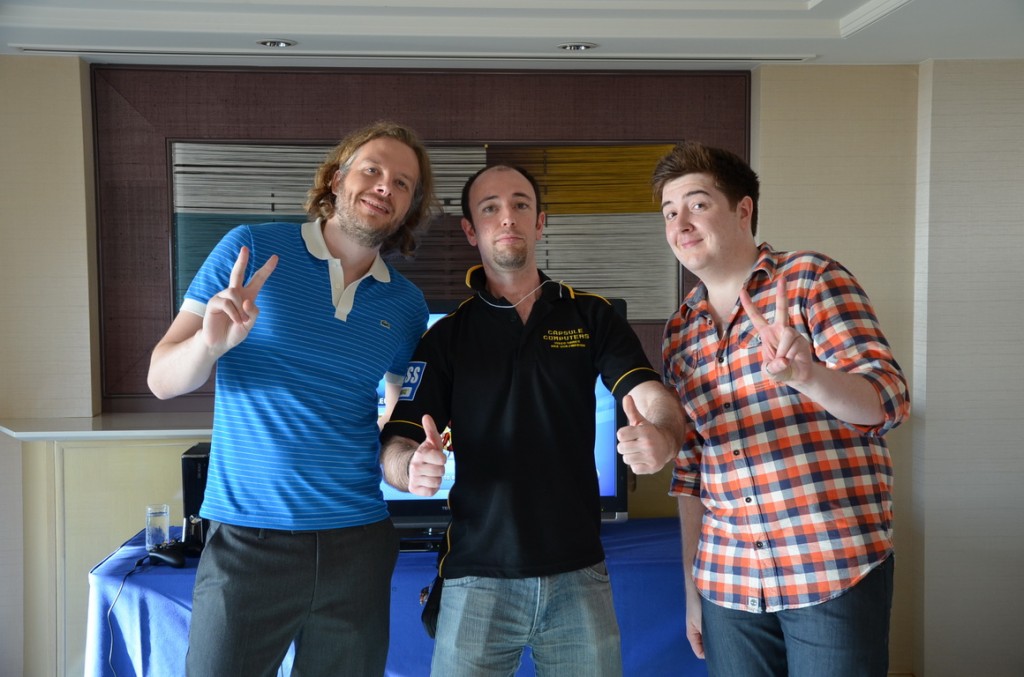 Keep an eye out for Kinect Sports 2, its set for release end of September.  MasterAbbott gives it a two thumbs up !!