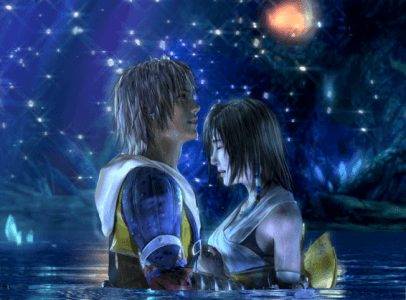 When Final Fantasy X HD was announced for the Playstation 3 and Playstation Vita at Sony's Pre-TGS Conference, many expected a straight HD upgrade of the game with added trophies, just like the recent collections. However, rumours have been circulating that the game will not be the average port. Instead, the game will be a full remake.
The game will be built on the Crystal Engine, the same engine behind Final Fantasy XIII, with the characters, aeons and stage elements being built from scratch. There will be additional help from the next generation Luminous Engine for lighting and magic. This is the same engine that will be used for Final Fantasy Versus XIII for the same purposes. The engine will also be adapted for the Playstation Vita, meaning that it could look as good as the console counterpart. A Final Fantasy XIII filter will handle the cutscenes.
In terms of gameplay, the core mechanics will be retained. However, Blitzball will be getting minor changes. There is also rumours of online capabilities. There are a few uses for online in this game, including Blitzball. Even a release period has been floating around, rumoured to be in the 2012 fiscal year for Japan (March 2012 – February 2013).