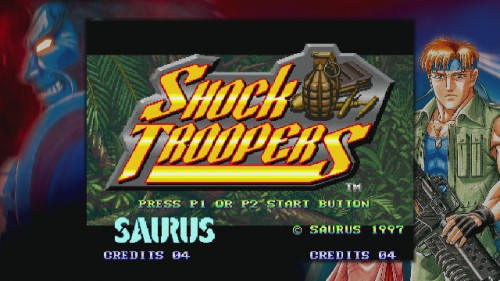 The third set of Neo Geo Station games is now available on the Playstation Store. Shock Troopers and World Heroes are the latest titles available. Both retro games will be 8.99 on the PS3 and 6.99 on the PSP.
Shock Troopers is in the run and shoot genre, allowing you to play through the game in single player or with 3 other soldiers.
In World Heroes, you can choose between 8 characters to fight in normal and death match modes.
SNK Playmore has also released other Neo Geo titles like Baseball Stars and a few games from the KOF series onto Playstation Store, in addition to several other classics.