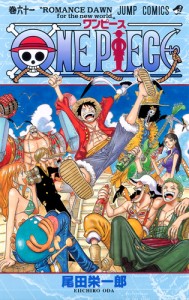 Finally the long awaited second half of One Piece has a premiere date. The New World half of One Piece has been announced to begin on October 2nd, 2011.
After the manga's first halfs conclusion earlier this year, the series did a time-skip of 2 years and 3 days, which protagonist Luffy commemorates with a tattoo not too disimilar to that of his brother Ace. Following the Straw Hat's entrance to the new world they discover Fishmen Island. The anime has been what many fans believe to be dragging it's feet for the past few weeks in an attempt to allow the manga to get further ahead of the anime.
Now that they are sufficiently ahead, the Straw Hat's will set sail for the New World. So keep your eyes peeled on October 2nd, 2011 for what is set to be a monumental day for One Piece fans world-wide. Leave a comment below with your thoughts.