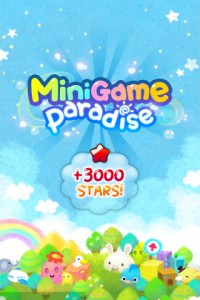 Com2Us are back once again after one hell of summer for the iOS game developer. Now they bring us Minigame Paradise and as you can imagine the game is essentially a minigames compilation game, which should feel right at home nestled up into your iPhone and iPad.
The game boasts cartoon styled graphics (somewhat in the same vein as Tamagotchi), 35 little critters for you to collect as well as several changable costumes for them and 70 in game missions for you to sink your cute critter teeth into.
You can purchase Minigame Paradise on the iTunes store now here for $0.99. Well? What are you waiting for? Let's go to Minigame Paradise!