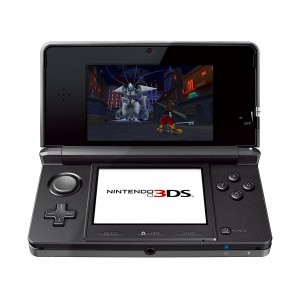 So what will Square Enix be showing at its booth during TGS? We already know Final Fantasy Versus XIII won't be around, Assassin's Creed Revelations is confirmed, but what else? In this weeks Dengeki Playstation, Director Tetsuya Nomura revealed the company plans on having playable versions of Final Fantasy XIII-2, Final Fantasy Type-0, Kingdom Hearts 3D and Theatrhythm Final Fantasy.
XIII-2 was already playable at E3, and Type-0 will get a downloadable demo soon. But TGS will probably be the first chance to get hands-on time with other flagship games, Kingdom Hearts 3D and Theatrhythm Final Fantasy.
Nomura had strong praise for KH3D, mentioning that the quality is on par with console games. KH3D will also have controllable cutscenes, which sounds interesting in theory, but we all know that's been done plenty of times in other games.
Kingdom Hearts 3D is expected early next year, but Nomura also said to expect Theatrhythm, a project on which he's serving as creative producer. He referred to the title as the first Final Fantasy 25th anniversary release, suggesting that more could be on the way.
It's an RPG onslaught from Square Enix at an interesting time for the company, their recent track record isn't indicative of the brands reputation, so hopefully they're coming out all guns blazing and looking to kill the JRPG's decline.