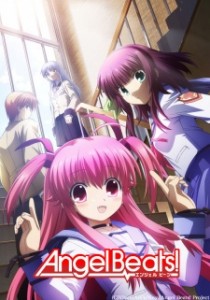 The popular Angel Beats anime series has now made its way to Netflix for streaming.
Angel Beats was released by Sentai Filmworks with an English dub version this year in the US and was also recently licensed for distribution throughout Australia by Siren Visual, with a release coming next month for DVD and Blu-Ray Disc.
The series follows the battles of Angels in a surreal afterlife world. You can stream the Angel Beats anime series now on Netflix here. Be sure to check it out. Also if you are more interested in physical copies of anime, go purchase the Sentai Filmworks release or pre-order the upcoming Siren Visual release.