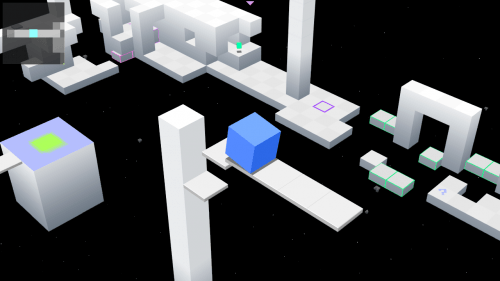 Two Tribes and Mobi Games have announced that their block-rolling platformer, EDGE, will be coming to the Steam platform for Windows and Mac on the 11th of August, 2011. The award winning game will also also ship with its DLC content, based on the upcoming iOS game, completely free as 'Post-launch DLC'.
When it arrives on August 11th, gamers will get to experience a unique retro-styled platforming game with light puzzle elements. Players take direct control of a cube as it rolls around dozens of block-based levels in search of colorful prisms and the fastest routes. Throughout the game's levels, unique techniques – such as the balancing act called 'EDGE time' – are introduced to deepen the experience. To top it all off, EDGE will include all the content of the soon to be released iOS game 'EDGE extended' as free post-launch DLC!
Be sure to check out the developers website.