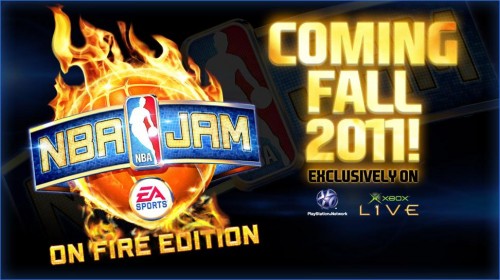 Electronic Arts have recently publoished a trailer for their upcoming Basketball game for the Xbox 360 Arcade and Playstation 3 Playstation Network. This basketball game is titled NBA JAM: On Fire Edition, and it looks like a must have game any and all basketball fans.
The game has a pretty distinctive art style to it, being neither realistic nor cartoony, but somewhere close to the middle. This gives the game a dynamic and fluid feel to the game, while also making it look slightly deformed. Basketball looks amazingly fun in this title because of the artistic direction of the game.
Be sure to check out the trailer embedded below.
Make sure you check out the Official Website for more info.