No E3 would be complete for football fans without an unveiling of one of the world's most loved football titles, and Konami didn't disappoint. PES 2012 is going to be jam-packed full of new features that is sure to have fans very excited.
Firstly, PES 2012's AI system is going to target a new level of realism for gamers. Konami's new Active AI is a push towards a more realistic replication of team ethics in football, with the players on a team strategically utilising decoy runs, creating space, and defendng as a unit. In addition, the Referee AI has been improved so the refs only intervene when absolutely necessary.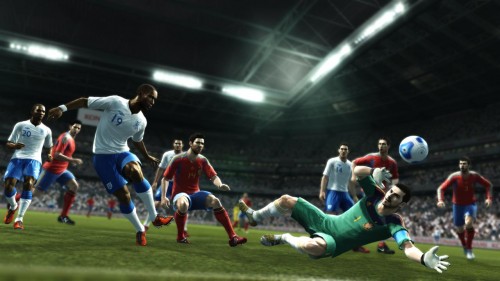 Konami have also upped the controls of the game: jostling is now an important component of one-on-one player confrontations. Gamers will also be able to enable the amount of pass support there is in the game from no support to full support. However, the feature I'm happiest to see is the new Off the Ball Control, which allows the gamer to easily switch players in the team. In defence, the right analog stick will be used to select outfield players.
Check out the trailer for PES 2012 below. The game is scheduled for release in Autumn, 2011.